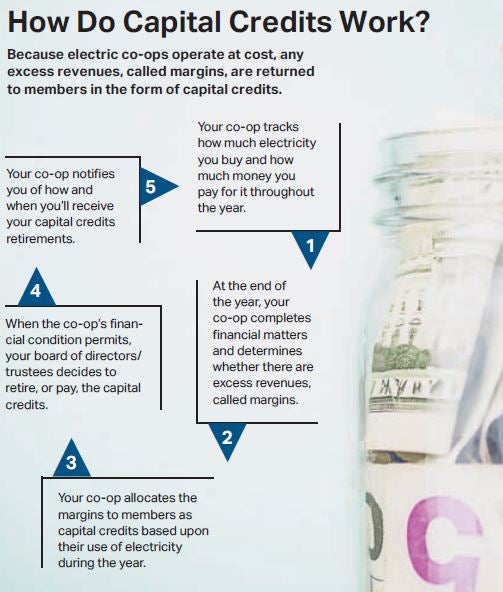 NPEC Capital Credits Escheated to the State of Texas
North Plains Electric Cooperative loves to give back to members when margins allow. As part of that process, we issue capital credit checks most years to current and past members.
But as years go by, services get disconnected, members move away and address changes can fall through the cracks. That's when many of those checks come back to us as "undeliverable" from the postal service. When that happens, we do our best to find a more current address so that these funds get to the appropriate people but unfortunately, we are not always successful. If we are unable to make contact for three years or more, these funds are escheated to the state and a small amount goes into our NPEC scholarship fund, as determined by the state.
Undeliverable or uncashed capital credit checks from 2019 have been escheated to the state or put into our scholarship fund. Give us a call at 806-435-5482 or 1-800-272-5482 if you recognize friends, family or neighbors on the list below and let us help guide them in the right direction to reclaim any funds. You may also visit www.claimittexas.org and search by name or entity to see if you have escheated funds available and how to claim those funds.
All members also have the option to donate any future funds to the NPEC Scholarship fund instead of being escheated to the state. As a co-op North Plains EC is a firm believer in further education and helping young minds grow. Living in small communities, it is sometimes hard for high school graduates to get their hands on a little extra help to continue with their goals and dreams. Students have the opportunity to apply for scholarships each year to do just that! A little donation goes a long way and is greatly appreciated.
Click the link below to see attached list of names.